Cranial Massage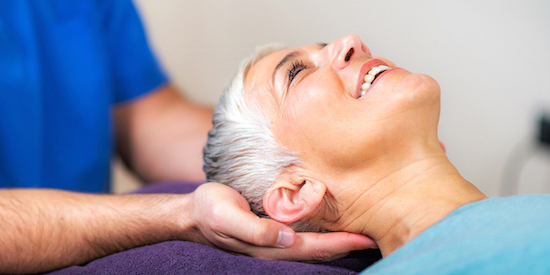 Sacro Occipital Therapy, or cranial massage, is used to gently reposition or realign some of the bones in the skull. There are multiple bones – all attached with sutures – in the skull, but sometimes birth trauma or physical trauma can cause misalignment.
In addition, babies born via C-Section have not traveled through the birth canal, and so have not been subject to the helpful constricting forces necessary for the proper adjustment of these bones. When they are misaligned, undue pressure is put on different parts of the brain, which inhibits proper functioning.
For More On Cranial Massage, See: The International Chiropractic Pediatric Association
Cranial massage is a gentle, hands-on re-alignment of some of the cranial bones so that they line up better, which takes the pressure off of different points in the brain. The procedure is completely painless and lasts, depending on the case, between 3-10 minutes per visit.
Dr. Geersen also uses neurological scanning to check improvement before, during and after the treatment, which helps eliminates guesswork. 
Using this technology, she is able to ascertain exactly what percentage of improvement has been made during the treatment and is also able to see when there is no longer any neurologic interference and the patient is stable. Call us at (303) 627-7995 to schedule an appointment with our specialist.
TESTIMONIAL
My first time coming to a chiropractor and I love it! I have never felt better. If you need some an adjustment, come see Dr. Holly!
Dr. Holly, When I came into your office today, I was having double vision and driving was very intimidating.  I had to close one eye in order to safely drive.  After my adjustment with you, I returned home and found I no longer had double vision!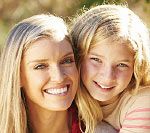 Dr. Holly, I wanted to let you know that my foot is totally recovered! Between the ice, you, and the laser, it's totally better and I thank you so much.
OPENING HOURS
| | |
| --- | --- |
| Mon, Wed, Thur | 9am - 12pm  3pm - 6pm |
| Tuesday | 3pm - 6pm |
| Friday & Sunday | Closed |
| Saturday  | 9am - 11am |
OFFICE LOCATION
4024 S Parker Rd Aurora, CO 80014
Exclusive Offer
New Patients Receive a Free Consultation
Please do not submit any Protected Health Information (PHI).