A Chiropractor in Aurora, CO
Dr. Holly Geersen D.C.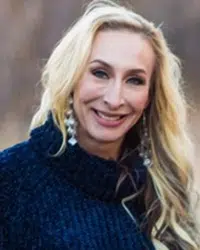 Dr. Geersen joined Total Wellness Center in 2005. She graduated from the Palmer College of Chiropractic in 2003 and also has a Bachelor of Science degree in Exercise Physiology and Biochemistry.
Dr. Geersen specializes in women, geriatrics and shoulder injuries. Her gentle adjusting techniques include Activator, diversified, and Thompson. She is also a Chiropractic Board Certified Acupuncturist, and she focuses on rehabilitation, which includes core training, postural stabilization and specific training tailored to each individual's needs.
Her treatment method focuses on gentle, non-force chiropractic care via Activator and Torque Release, and she offers onsite x-rays, acupuncture, and nutritional counseling.
Dr. Geersen also uses neurological scanning, which allows for precise location of spinal subluxations.