Welcome to the new patient center for Total Wellness Center!
We understand that arriving at a chiropractic office for the first time can be nerve-racking. If you've never experienced chiropractic care before, you may not know what to expect when you come to our Aurora chiropractic office for the first time. Filling out paperwork, learning new faces, and getting to know your way around the office can be an overwhelming experience.
That's why at Total Wellness Center our aim is to remove any unnecessary stress or tension and make you feel comfortable during your visit with our chiropractor.
In this area of the website, you will be able to take care of the items necessary for your chiropractic visit prior to arriving, in the comfort of your own home. If you have any questions at any time, please don't hesitate to contact our Aurora chiropractic office at (303) 627-7995!
TESTIMONIAL
My first time coming to a chiropractor and I love it! I have never felt better. If you need some an adjustment, come see Dr. Holly!
Dr. Holly, When I came into your office today, I was having double vision and driving was very intimidating.  I had to close one eye in order to safely drive.  After my adjustment with you, I returned home and found I no longer had double vision!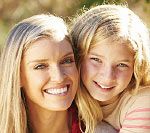 Dr. Holly, I wanted to let you know that my foot is totally recovered! Between the ice, you, and the laser, it's totally better and I thank you so much.
OPENING HOURS
| | |
| --- | --- |
| Mon, Wed, Thur | 9am - 12pm  3pm - 6pm |
| Tuesday | 3pm - 6pm |
| Friday & Sunday | Closed |
| Saturday  | 9am - 11am |
OFFICE LOCATION
4024 S Parker Rd Aurora, CO 80014
Exclusive Offer
New Patients Receive a Free Consultation
Please do not submit any Protected Health Information (PHI).