Caring
For Life
Dr. Holly Geersen is best known for her care for Children, Athletes, and Women's natural healthcare. 
| | |
| --- | --- |
| Mon, Wed, Thur | 9:00am – 12:00pm3:00pm – 6:00pm |
| Tuesday | 3:00pm – 6:00pm |
| Saturday | 9:00am – 11:00am |
| Friday & Sunday | Closed |
Welcome to Total Wellness Center of Aurora
Your Aurora Chiropractor
Welcome to Total Wellness Center: Your Aurora Chiropractor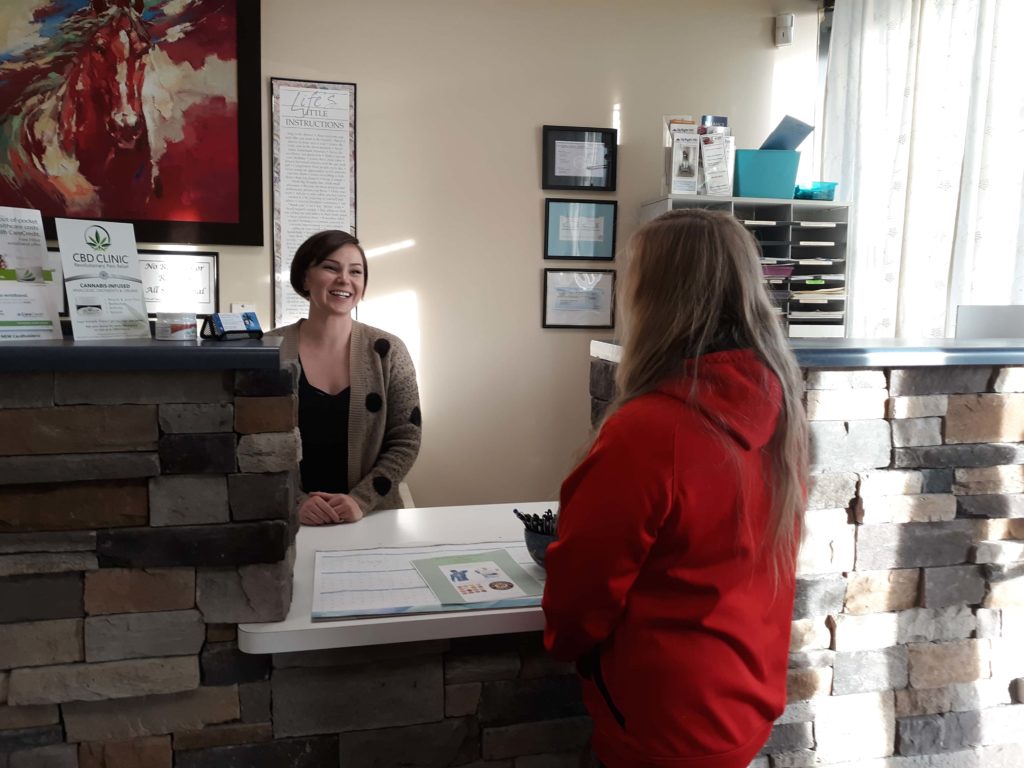 Chiropractic care is about aligning the body and relaxing the mind. As you get the body back into a place of balance and harmony, the tension held in the muscles is released. Chiropractic care increases blood flow, promotes healing, and reduces the stress you may not even realize you are carrying. Most patients find they have increased energy levels and an improved mood when they come for regular chiropractic care. For patients with a specific injury or issue that is bothering them, chiropractic care is a natural way to alleviate pain, stiffness, and discomfort without medications or invasive procedures.
Finding Your Aurora Chiropractor
Here at the Total Wellness Center, we treat your entire family. Dr. Holly Geersen sees people of all ages—and their beloved dogs as well! As a Chiropractic Board Certified Acupuncturist and chiropractor in Aurora, she specializes in women's health, geriatric care, and rehabilitation services. From prenatal chiropractic care to gentle canine adjustments, you will find Dr. Geersen offers services that fit a wide range of needs for improving the health and comfort of your entire family. She even offers "softer care" for patients that need gentle, low-impact adjustments and services.
You want a chiropractor that is going to really listen to you and find out what is causing symptoms. Your chiropractor should be able to correctly pinpoint the underlying causes so treatment is effective. Dr. Geersen is a professional who will listen carefully and knows how to uncover those hidden root issues that are manifesting as pain, stress, tension, or discomfort.
Dr. Geersen's patients appreciate how attentive she is, focused on getting them the individualized care they need. She will explain your care and her recommended treatments clearly so you aren't surprised or confused. She has a passion for helping all of her patients find true wellness so they can live the life they love.
Conditions We Treat
Your Aurora chiropractic team deals with many issues every day. From severe injuries to diseases and common "wear-and-tear" issues, we see a lot of problems that can be corrected without pain medications or surgery. Here are just a few of the top conditions we treat regularly with chiropractic treatment plans.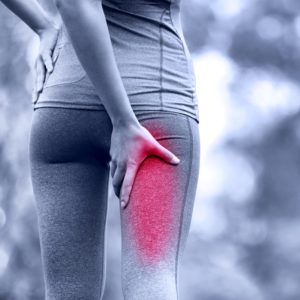 Sciatica – Lower back pain that radiates through your hips, thighs, upper legs, and torso, caused by pressure on the sciatic nerve. Chiropractic care can help ease the pressure by treating the problems most often caused by bone spurs or herniated discs. Special stretching regimens can also help alleviate the pressure on the nerve that is causing the pain.
Back Pain — Causes of back pain include poor ergonomics, injuries, muscle strain, and bulging discs. For some people, reducing or eliminating back pain is as easy as changing the kind of chair or desk they're using at work. For others, more significant treatments like surgery may become necessary. However, thanks to chiropractic back pain treatment, many people can recover from back pain and realign their spines without painful surgeries or excessive time off work.
Neck Pain – Whether you have whiplash from a car accident injury, "text neck" or "computer neck" from poor posture, your muscle strain will improve with chiropractic help. We will get the neck aligned, loosen the surrounding muscles that are inflamed and then give you stretches or corrective exercises to help heal faster. Neck Pain Treatment is a safe and effective method when done with Chiropractic Care
Hip Pain – Arthritis, sprains, tendinitis, bursitis, and sprains can all cause hip pain that may need a range of services to improve. Most of the time an adjustment to the spine will help align the hips to reduce pressure and improve the joint's range of motion.
Leg Pain – From injuries to overuse, there are a lot of reasons you may experience strains, cramping, joint pain, muscle pain, or reduced mobility. Chiropractic care will start by making sure your misaligned spine isn't causing additional problems (which is often the case). Then will work to find the underlying cause, including the common ones like poor circulation, Achilles tendinitis, bursitis, herniated disc, hamstring pull, spinal stenosis, or sciatica.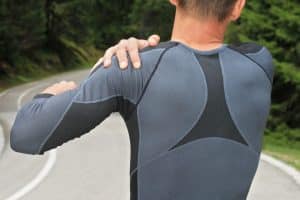 Shoulder Pain – Athletic injury, car accidents, falls and aging can all lead to a hurting or locked shoulder. The stiffness and pain may be caused by inflammation in the joint, tears in the muscles or other issues that need to heal correctly.

Headaches and Migraines – Severe headaches can be debilitating. Pinched nerves, inflamed neck muscles, and other injuries can all cause headaches. Headaches can also be caused by stress or muscle tension. Chiropractic care makes sure the muscles are relaxed and helps heal headaches that are directly caused by injury or indirectly caused by strain.
Women's Health Concerns – We can help with common women's health concerns, like infertility, fatigue, premenstrual syndrome, pregnancy pains, hormonal imbalances, gastrointestinal issues, and more. Working on relief from uncomfortable symptoms without medications or surgery will often lead to a better result with fewer side effects.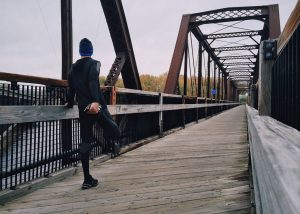 Sports Injuries – From the young athlete to the older and more seasoned athlete, sports injuries are common because of the stress put on our bodies. Overuse, collisions, impact, sprains, strains, and dislocation are just a few of the many injuries that can be caused by a sport. As your Aurora chiropractor, we can help with problems like rotator cuff injuries, ankle sprains, lower back sprains, elbow tendonitis, and more.

Auto Accident Injuries – We offer recovery and auto accident rehabilitation services after your car accident. Even the smallest "fender bender" can cause whiplash—leading to headaches, neck pain, reduced mobility, migraines, and more. Immediate treatment is important for stopping injury symptoms before they cause secondary issues.
Chiropractic Services We Offer
Here at Aurora Chiropractic, we want to offer the services you most need for natural healing and whole-body wellness. You may benefit from one or more of our services. We will select the ideal services that best fit your needs as a patient.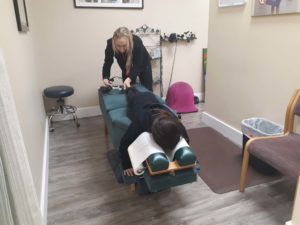 Chiropractic Adjustments – Gently adjusting your spine and joints into place can have a major impact on how your body can function. Your chiropractor may also use the Activator Technique to help make adjustments with an instrument designed for low-force muscle manipulation.
Corrective Exercises – In order to build on the treatments you receive and strengthen your body to protect it against further injury, we design special exercise regimens for many of our patients. Stretches and strengthening exercises can improve your mental clarity and health through stronger muscles, increased mobility, improved balance and more.
Lifestyle Advice – You may find that your health challenge is best supported by a "coach" that helps you reach your goals. We want to help you participate in the activities you love most.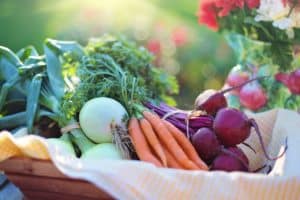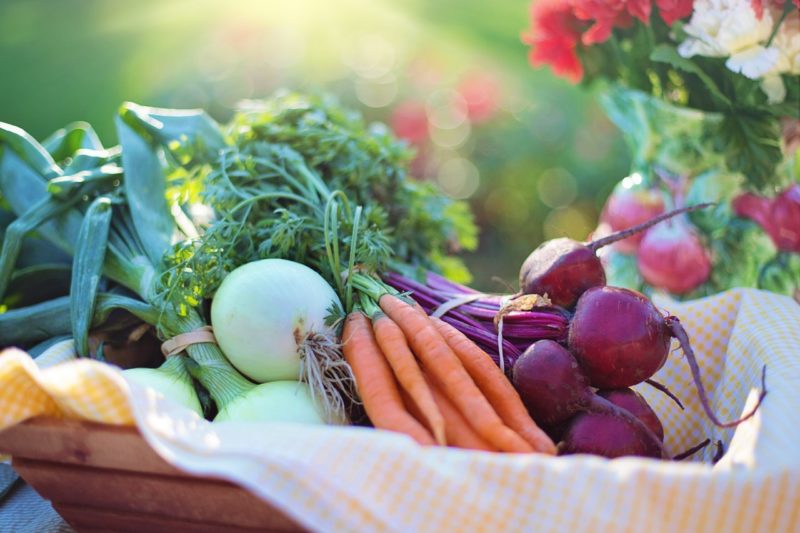 Nutritional Counseling – Are you taking supplements and eating in a way that supports your mind and body? Not all health tactics work well together, so you need to approach your nutritional intake with a plan in place. Our wellness center will help you improve your health by powering your body with the fuel it needs.
Spinal and Posture Screenings – Sitting, walking and day-to-day activities can cause damage to your spine that will cause additional complications. Our screenings can be provided for community events, workplaces, health fairs, and other public areas to provide health information to individuals.
Auto Accident Rehabilitation – We highly encourage anyone in an accident to see their chiropractor right away. Even the smallest accidents can cause pain that leads to bigger problems down the road. We can identify injuries you may not yet feel symptoms for and start treating things before the full effects kick in.
Women's Healthcare – As an experienced chiropractor in Aurora, Dr. Geersen is well-versed in helping treat common issues women face. She specializes in care for women. From prenatal treatments to menopause care, she is here for all your major milestones and can help with whatever you are dealing with.
Meet Aurora's Chiropractor
Why Choose the Total Wellness Center?
When you are looking for an Aurora chiropractor, you want to find a great doctor with a friendly staff, state-of-the-art facilities and a wide range of services. We can offer everything from diagnostic tools (like X-rays) to a number of helpful services that can be combined to improve your health. Our office is clean and welcoming. We come highly recommended by many area veterinarian offices and many patients that have found the chiropractic care at Total Wellness Center to be life-changing.
Are you hurting from an accident? Maybe you are struggling with a disease, injury or illness. Or, you may feel like nothing is really wrong, but you want to reduce stress or find more energy. Whatever the reason, here at the Total Wellness Center, we will look at your situation and help you find a healthier you. Whether you need pain relief, body strengthening, nutritional support or something else, we can help. With the right combination of services and supportive appointments, we will help you discover the balance of whole mind and body health.
Ready to get started? Schedule your FREE consultation with us today and let's talk about what will help you find a new normal. You can call us today at (303) 627-7995 or fill out our simple online form.
Dr. Holly Geerson
Aurora Chiropractor | Total Wellness Center | (303) 627-7995

4024 S Parker Rd
Aurora, CO 80014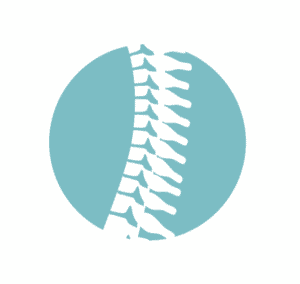 OUR WELLNESS SERVICES
Exclusive Offer
New Patients Receive a Free Consultation
Please do not submit any Protected Health Information (PHI).