Online Forms
Total Wellness Center offers our patient forms online so they can be completed in the convenience of your own home or office, before you even arrive to our chiropractic office.
If you do not already have AdobeReader® installed on your computer, Click Here to download.
Download the necessary form(s), print it out and fill in the required information.
Fax us your printed and completed form(s) or bring it with you to your appointment.
New Patient Health History Form – Required
This lets us know the history and current state of your health. What questions, concerns, goals, regarding wellness can we help you with? Let us know!
TESTIMONIAL
My first time coming to a chiropractor and I love it! I have never felt better. If you need some an adjustment, come see Dr. Holly!
Dr. Holly, When I came into your office today, I was having double vision and driving was very intimidating.  I had to close one eye in order to safely drive.  After my adjustment with you, I returned home and found I no longer had double vision!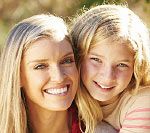 Dr. Holly, I wanted to let you know that my foot is totally recovered! Between the ice, you, and the laser, it's totally better and I thank you so much.
OPENING HOURS
| | |
| --- | --- |
| Monday & Wednesday | 10am - 12pm  3pm - 6pm |
| Tuesday | 3pm - 6pm |
| Thursday | 3pm - 6pm |
| Saturday | 9am - 11am |
| Friday & Sunday | Closed |
OFFICE LOCATION
4024 S Parker Rd Aurora, CO 80014
Exclusive Offer
New Patients Receive a Free Consultation
Please do not submit any Protected Health Information (PHI).