First Visit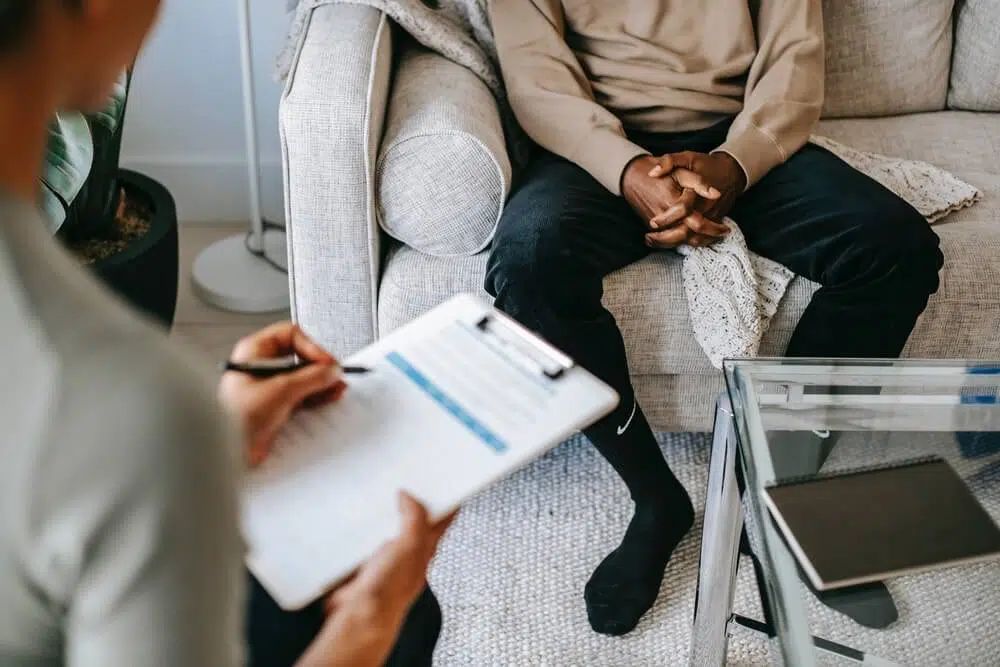 Patient Forms
Upon entering our office, our receptionist will welcome you as a member of our family. We will request that you complete our patient forms located in the New Patient Center. This paperwork provides us with your health history and information on your condition.
Consultation & Scanning
Many people are nervous when visiting a chiropractor for the first time. Rest assured that Dr. Geersen's comfortable surroundings and helpful staff will ensure that your visit is pleasant and informative.
First, you will consult with the doctor as to your symptoms, your health history and your hopes for treatment. After your consult, you'll be taken to the exam room where Dr. Geersen will perform a physical exam as well as a neurological scan.
The scanning procedure is painless and helps the doctor to determine the integrity of your spinal column, muscles and nerves, which allows for comprehensive diagnosis before your treatment begins.
The scan is also used periodically after your first visit to judge the effectiveness of the treatment.
Examination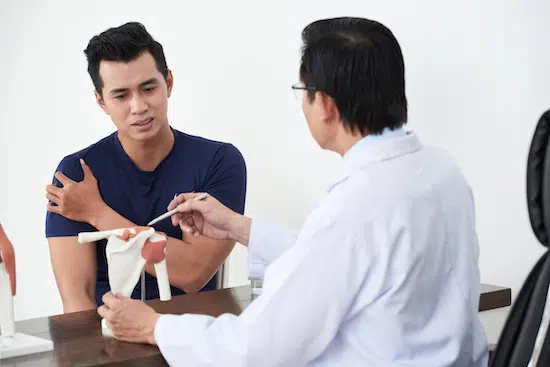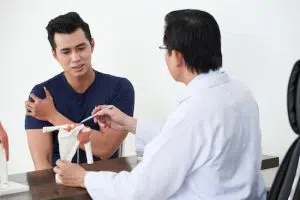 After your consultation, Dr. Holly Geerson will perform a complete chiropractic examination testing your reflexes and flexibility. Other standard neurological, orthopedic, postural, and physical tests will be performed as well. However, nothing will be done in our office without your consent.
Next, you'll spend approximately ten minutes in one of the clinic's "massage" chairs, which many patients consider the best part of treatment.
The technical term is for what the chair provides is "inter-segmental traction." It features rollers that move from the base of the spine to the neck, which lightly stretch the spinal column to help imbibe the vertebral disks with extra fluid so that they work better. In addition, this movement also helps to remove the superficial layer of the spasming. This is why, on subsequent visits, you'll use the chair before any adjustments are made. When the superficial muscle spasms are gone, the doctor's adjustment can penetrate more deeply.
After your first visit, Dr. Geersen will analyze the results of your scan and on your second visit she will give you a report of the findings.
At that time, the two of you can discuss your options and then decide on the course of treatment that's appropriate for you.
Report of Findings
Once the information is collected and examinations are performed, Dr. Holly Geerson will give you a detailed report of all findings and answer any questions including:
How can you help me?
How often do I need to come in?
What will my treatment cost?
After reviewing your health history, goals, and examining your spine and X-rays, Dr. Holly Geerson will discuss recommendations and notify you if your condition requires care with other providers. Dr. Holly Geerson will provide the best treatment and wellness program for your needs.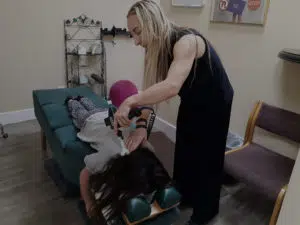 Treatment
At the conclusion of this initial appointment, you can choose to experience your first treatment. This may include spinal adjustments, physical therapy, and/or soft tissue massage. Treatment is interactive, so you can express concerns about the different styles of treatment anytime.
Wellness Program
Prior to leaving, the doctor will suggest a wellness program to incorporate outside of treatment. If you are in pain when you first come into our office this may include: ice or heat application instructions, certain activities or positions to avoid, and at home exercises and/or stretches. If you desire, our wellness team will work with you also to create healthy habits and routines for your lifestyle. Every person is unique, therefore everyone requires a customized wellness plan. The purpose of our wellness program is for you to achieve good spinal alignment, have a healthy diet, exercise, and maintain a positive mental state.