Peripheral Neuropathy Treatment from Total Wellness Center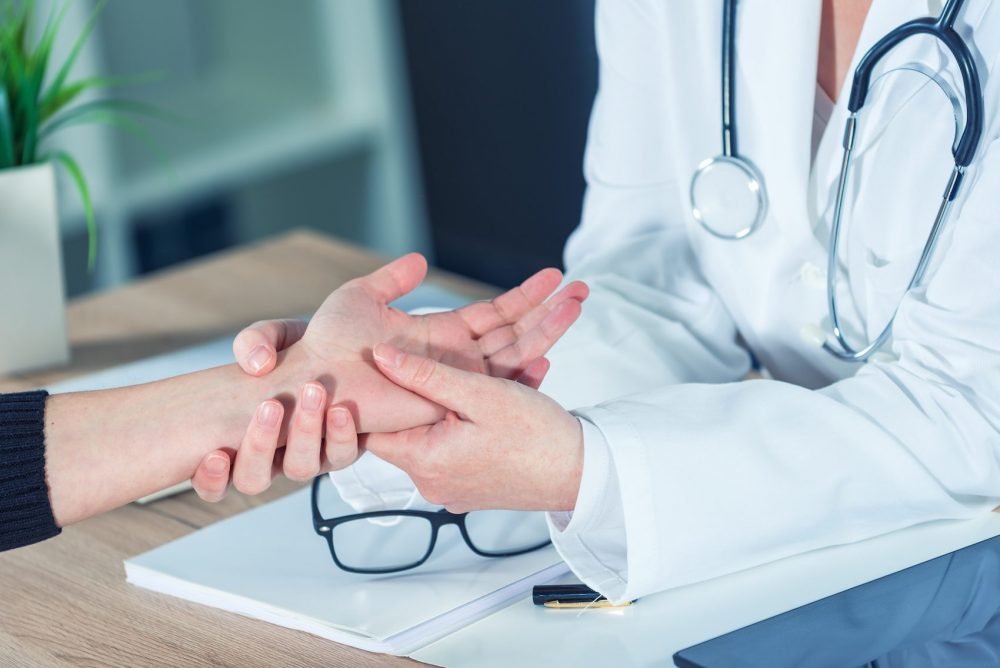 Nerves play an important role in the body. Motor nerves leave the brain, travel down the spinal cord, and exit through vertebrae where they deliver movement commands to the rest of the body. Sensory nerves run in the opposite direction, delivering information on pain, position, and temperature to the brain to aid in coordination. Sometimes, these nerves can be damaged, leading to dysfunction. When this happens, this is called peripheral neuropathy. There are a few important points that everyone needs to know regarding peripheral neuropathy and neuropathic pain in Aurora.
What Causes Neuropathy?
There are several possible causes of neuropathy which can make it challenging to treat. Some people are born with congenital conditions that lead to certain forms of neuropathy. People with this condition will often experience a gradual worsening of symptoms over the course of their life.
In other cases, people might have a chronic medical condition that leads to the development of neuropathy. One of the most common examples is called diabetic neuropathy. People with diabetes can have unusually high levels of glucose in the bloodstream. These high glucose levels can damage the eyes, kidneys, and nerves. People with diabetic neuropathy need to keep their glucose and insulin levels under tight control.
Finally, people can also develop neuropathy as a side effect of certain medical treatments. For example, people with cancer often undergo chemotherapy as part of their treatment plans. Some of the side effects of certain chemotherapy agents can include neuropathy, which leads to a variety of symptoms.
What Are the Symptoms of Neuropathy?
People can present with neuropathy in different ways. Some of the first signs of neuropathy include numbness and tingling in the hands and feet. The extremities are often impacted first as people describe a pins and needles sensation that develops on the palms of the hands and feet. Then, this numbness and tingling will progress up the arms and legs slowly.
As the condition worsens, people can also develop chronic pain. This is often called neuropathic pain. Pain develops because the signals coming from these damaged nerves start to get scrambled. The brain can have trouble interpreting them, choosing to communicate pain instead. Fortunately, there are treatment options available.
Treatment for Neuropathy in the Arms, Legs, Hands, and Feet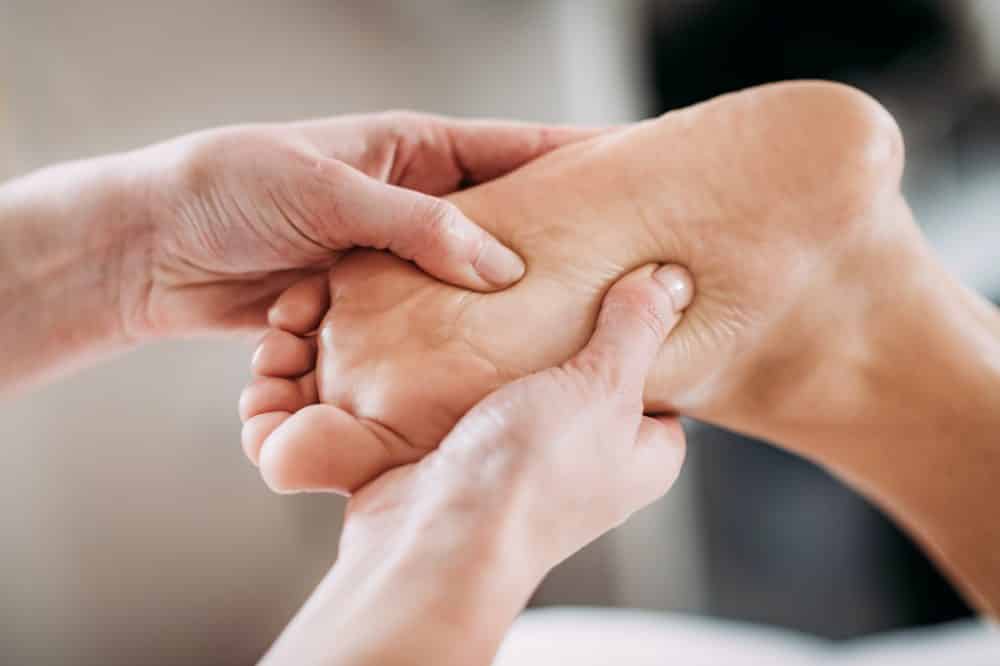 If someone has been diagnosed with neuropathy, there are treatment options available. For those who suffer from neuropathy in the extremities, chiropractic care can be helpful. Sometimes, neuropathy develops because the joints aren't in proper alignment, impacting the travel of signals up and down the nerves. By making detailed adjustments throughout the body, proper functioning of the nerves can be restored, leading to the alleviation of symptoms.
~In addition, acupuncture can be used as part of a well-rounded treatment strategy to help those who are suffering from neuropathy. In acupuncture, small needles are inserted at specific trigger points throughout the body. These needles impact how the nerves transmit signals to the brain. In this fashion, acupuncture can be used to correct the signaling mechanisms of nerves, helping people who suffer from peripheral neuropathy at different points throughout the body.
Trust the Team at Total Wellness Center
Neuropathy can be a challenging condition; however, for those who are looking for neuropathy treatment in Aurora, Total Wellness Center is the place to go. Our team has been serving the Aurora and Southeast Denver areas for the past 13 years. Our doctor is capable of helping people who have been diagnosed with a variety of injuries and illnesses, including peripheral neuropathy. Our comprehensive array of treatment services is a reflection of our dedication to our patients.
We work hard to remain up to date on the latest treatment options in the field because we believe this allows us to best serve our patients. For all of your healthcare needs including those that have to do with nerve damage and peripheral neuropathy, call us today at (303) 627-7995. We are proud to offer both same-day appointments and free consultations to patients who need us in the local area!
TESTIMONIAL
My first time coming to a chiropractor and I love it! I have never felt better. If you need some an adjustment, come see Dr. Holly!
Dr. Holly, When I came into your office today, I was having double vision and driving was very intimidating.  I had to close one eye in order to safely drive.  After my adjustment with you, I returned home and found I no longer had double vision!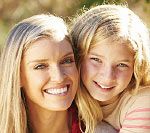 Dr. Holly, I wanted to let you know that my foot is totally recovered! Between the ice, you, and the laser, it's totally better and I thank you so much.
OPENING HOURS
| | |
| --- | --- |
| Monday & Wednesday | 10am – 12pm  3pm – 6pm |
| Tuesday | 3pm – 6pm |
| Thursday | 3pm – 6pm |
| Saturday | 9am – 11am |
| Friday & Sunday | Closed |
OFFICE LOCATION
4024 S Parker Rd
Aurora, CO 80014
Exclusive Offer
New Patients Receive a Free Consultation
Please do not submit any Protected Health Information (PHI).