We all know that practicing sports or exercising regularly are two of the best ways to enjoy great overall health, a happier mindset, and a more fulfilled life. Sometimes, though, even the sport that you love the most can be a source of issues, especially in the case of sports injuries.
Some sports are more injury-prone than others, and if you want to know more about this interesting topic, then our guide right here is a must-read.
3 Most Common Sports Injuries
Let's begin by identifying the three most common sports-related injuries:
1. Sprains and Strains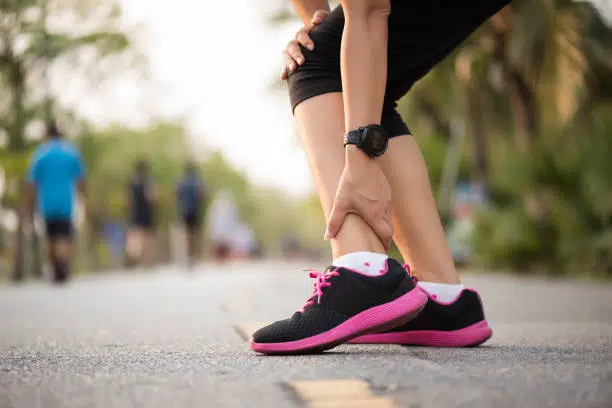 By far, sprains and strains are two of the most widespread sports injuries worldwide. Sprains occur when a ligament is damaged – either pulled or torn – during exercise. One of the most common types of sprains is ankle sprains, followed by sprains involving the knee, wrist, and elbow.
Strains are another incredibly frequent injury that many athletes have to deal with. Similarly to sprains, strains happen when a muscle or a tendon is pulled or torn, or otherwise damaged, during exercise. Some of the most frequent strains involve the hamstring, groin muscles, and quads.
2. Knee Injuries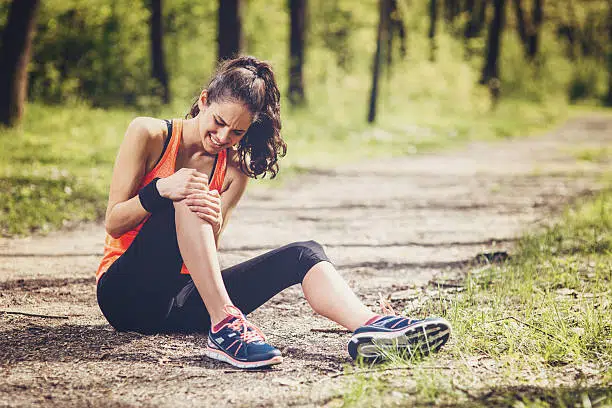 Did you know that the knee is one of the most complex joints in the body? This might be a reason why knee injuries are so frequent, especially in professional sportspeople. Within the knee injury category, some of the most common types of issues include dislocations, fractures, anterior cruciate ligament, and cartilage.
3. Back Injuries
Another part of the body that often endures a fair bit of stress during sports activity is the back and spine. In this area, inflammation can occur both around the muscles and the bones, causing back pain of different kinds.
3 Injury Prone Sports
Now, let's reveal what some of the most injury-prone sports are: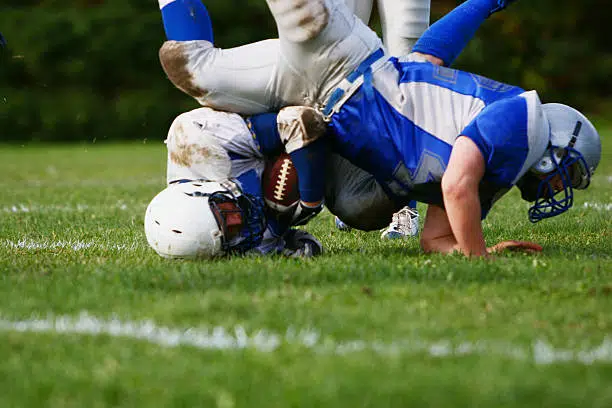 1. Football
It might be quite obvious, but football really is one of the least safe sports out there. When it comes to high school sports, in particular, football is the most potentially dangerous of them all. Both serious and sometimes even fatal injuries are not uncommon, as ground-breaking research from the University of North Carolina has revealed.
2. Hockey
Unlike sports such as football and rugby, a hockey match doesn't necessarily involve being directly hit by another player. Nonetheless, hockey is universally regarded as a very dangerous sport. Why? The answer lies in the equipment used and the conditions in which the matches are played. Head injuries are especially common in hockey, as well as strains and sprains from slips and falls.
3. Swimming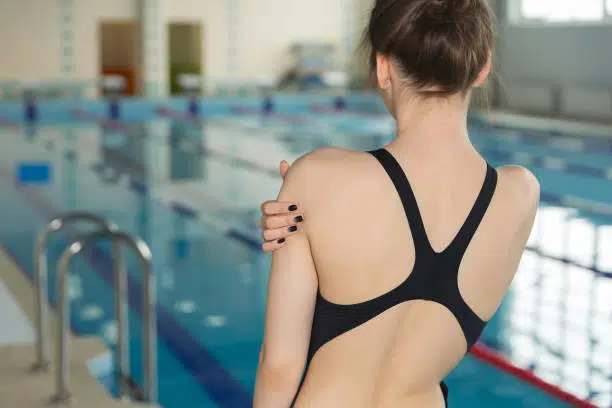 Swimming might not be very injury-prone in itself, as it is a low-impact type of exercise where you normally don't run the risk of being hit by other people or equipment. However, there still are some serious dangers associated with it, for example, the high frequency of strains and sprains due to repetitive movements of the arms and legs.
How A Sports Injury Chiropractor Can Help
Whether you are a professional athlete or an amateur sportsperson, injuries can happen at any time and to anyone. The best thing to do, if you are local to the Aurora area, is to contact a chiropractor in Aurora, TX, to help you get back on your feet as quickly and safely as possible, as well as enable you to prevent or minimize the seriousness of any future injuries.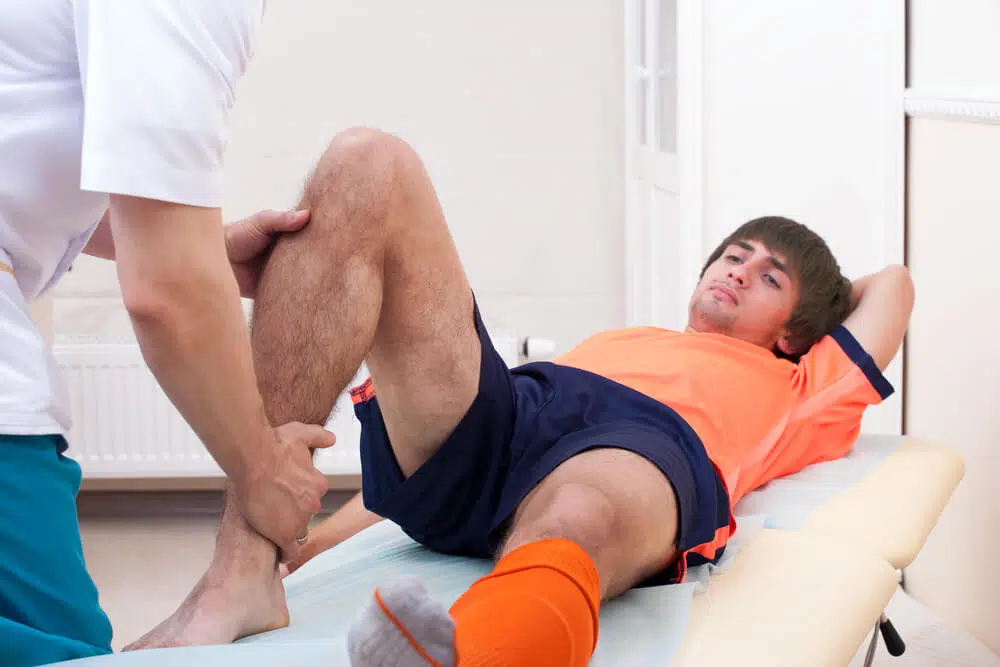 At Total Wellness Center, our Aurora chiropractor, Dr. Holly Geersen, focuses on supporting sportspeople to drastically reduce the likelihood of a sports-related injury, as we believe that this is the first and essential step to enjoying greater health. Dr. Geersen is familiar with Sports Injuries as she has been a competing athlete throughout her life.
In the case of an injury happening, our Southwest Denver chiropractor can assess the situation, design a bespoke plan of action, and help the patient to treat their injury in the best possible way with no need to use any medication, surgery, or other invasive methods.
Bid Farewell to Sports Injuries
With help from your trusted sports injury chiropractor in Aurora, you will be able to both prevent future sports injuries and treat current ones in the most efficient and effective ways.
Call us today to book your consultation with one of our trusted, committed, and qualified chiropractors.