Back pain is one of the most common reasons why people go to the doctor. Because of this, it is important for everyone suffering from upper back pain to have access to a back pain specialist. When someone is looking for the best back pain doctor, it is important to locate a trained chiropractor. A trained chiropractor has a variety of treatment options for low back pain and upper back pain. For this reason, chiropractors are among the most trusted medical providers for help with any type of back pain.
Natural Pain Relief from a Back Pain Specialist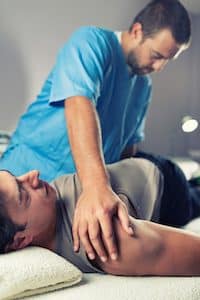 A back pain specialist will provide natural pain relief options for those suffering from chronic discomfort. Too often, those who are suffering from back pain are told that they need to take prescription medications or undergo a dangerous surgical procedure. It is important for everyone to know that there are alternatives available. Natural pain relief will help someone's body heal using its own abilities. By trusting the body to do what it does naturally, people will recover more quickly and completely. The goal of chiropractic treatment is simply to bring out what the body does naturally.
The Best Back Pain Doctor Addresses Root Cause of Problems
A chiropractor will also work hard to address the root cause of someone's back pain. When someone visits other medical providers, they often end up having their symptoms treated. While this will provide initial pain relief, the problems will eventually return. In order to prevent the problem from coming back, a chiropractor will identify the root cause of the issue and eliminate it. In this fashion, the goal is not only to alleviate the symptoms but also prevent them from ever returning.
Little to No Side Effects of Low Back Pain Treatment
One of the major benefits of working with a chiropractor is that the treatment options do not have any side effects. When someone takes prescription medications, the side effects might be worse than the problem itself. Furthermore, surgical procedures can lead to serious complications that might make it hard for someone to make a full recovery. These issues are not a problem when someone goes to a chiropractor, the treatment options rarely have any side effects. Of course, the chiropractor is going to discuss each and every treatment option with his or her patients, reviewing the risks and benefits. On the other hand, there are rarely any side effects of chiropractic treatment at all.
Chiropractic Care for Lower and Upper Back Pain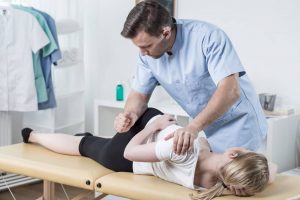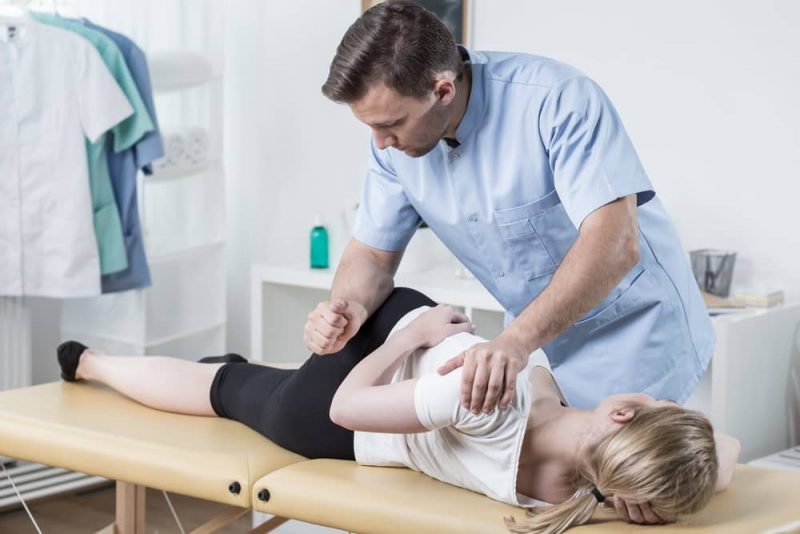 When someone visits a chiropractor for lower or upper back pain, there are a variety of treatment options a trained chiropractor might employ. First, the chiropractor will make sure the vertebrae are lined up properly. If they need to be adjusted, a chiropractor will use spinal manipulation. This is a series of controlled thrusts that will shift the vertebrae slightly, ensuring they are lined up properly. This is done to make sure the ligaments, muscles, tendons, and nerves have plenty of room to travel. Furthermore, a chiropractor might also use spinal decompression. This can help people who are suffering from a pinched nerve, a herniated disc or other issues. Trust a chiropractor for back pain needs.
The Best Back Pain Doctor is Found at Aurora Chiropractic
Back pain is a serious problem and it is important for everyone to have access to a back pain specialist who can help people come up with a well-rounded treatment plan. That is where the providers are Aurora Chiropractic can help. We work hard to help the citizens of the Aurora and Southeast Denver Areas recover from any and all back pain concerns. We will identify the root cause of your problems so that we can treat not only the symptoms but also prevent the problem from ever coming back. We will tailor our treatment plan to meet your individual needs. To learn more about how we can help you and your family, please call us today at (303) 627-7995. Our office provides free initial consultations in addition to same-day appointments!
TESTIMONIAL
My first time coming to a chiropractor and I love it! I have never felt better. If you need some an adjustment, come see Dr. Holly!
Dr. Holly, When I came into your office today, I was having double vision and driving was very intimidating.  I had to close one eye in order to safely drive.  After my adjustment with you, I returned home and found I no longer had double vision!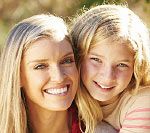 Dr. Holly, I wanted to let you know that my foot is totally recovered! Between the ice, you, and the laser, it's totally better and I thank you so much.
OPENING HOURS
| | |
| --- | --- |
| Monday & Wednesday | 9am – 12pm  3pm – 6pm |
| Tuesday | 3pm – 6pm |
| Thursday | 10am – 12pm |
| Saturday | 9am – 11am |
| Friday & Sunday | Closed |
  (303) 627-7995
OFFICE LOCATION
4024 S Parker Rd
Aurora, CO 80014
Dr. Holly Geersen, Owner of Total Wellness Center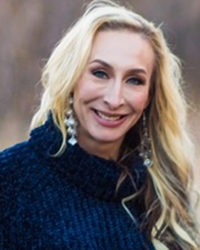 Dr. Geersen joined Total Wellness Center in 2005. She graduated from the Palmer College of Chiropractic in 2003 and also has a Bachelor of Science degree in Exercise Physiology and Biochemistry. Dr. Geersen specializes in women, geriatrics and shoulder injuries. Her gentle adjusting techniques include Activator, diversified, and Thompson. She is also a Chiropractic Board Certified Acupuncturist, and she focuses on rehabilitation, which includes core training, postural stabilization and specific training tailored to each individual's needs. Her treatment method focuses on gentle, non-force chiropractic care via Activator and Torque Release, and she offers onsite x-rays, acupuncture, and nutritional counseling.
Exclusive Offer
New Patients Receive a Free Consultation
Please do not submit any Protected Health Information (PHI).